electric mobility sales move eco
Opportunity only knocks once at the door!
Whether it's summer or winter, whether you're from the city or the country, whether you have a business or not, we can help you with a tricycle.
Move Eco stands for trust, honesty, respect, customer care and quality assurance. We like to be the standard, we will never be a model!
The advantages of using an electric tricycle are
Environmental protection
Low electricity consumption
The possibility of its use in various fields of activity (viticulture, agriculture, agro-pensions, animal husbandry, zoos, town halls, hotel complexes, various crops, etc.)
Its effectiveness in leisure activities (hunting, fishing, circuit paddock, etc.)
Road homologation, driving from 14 years old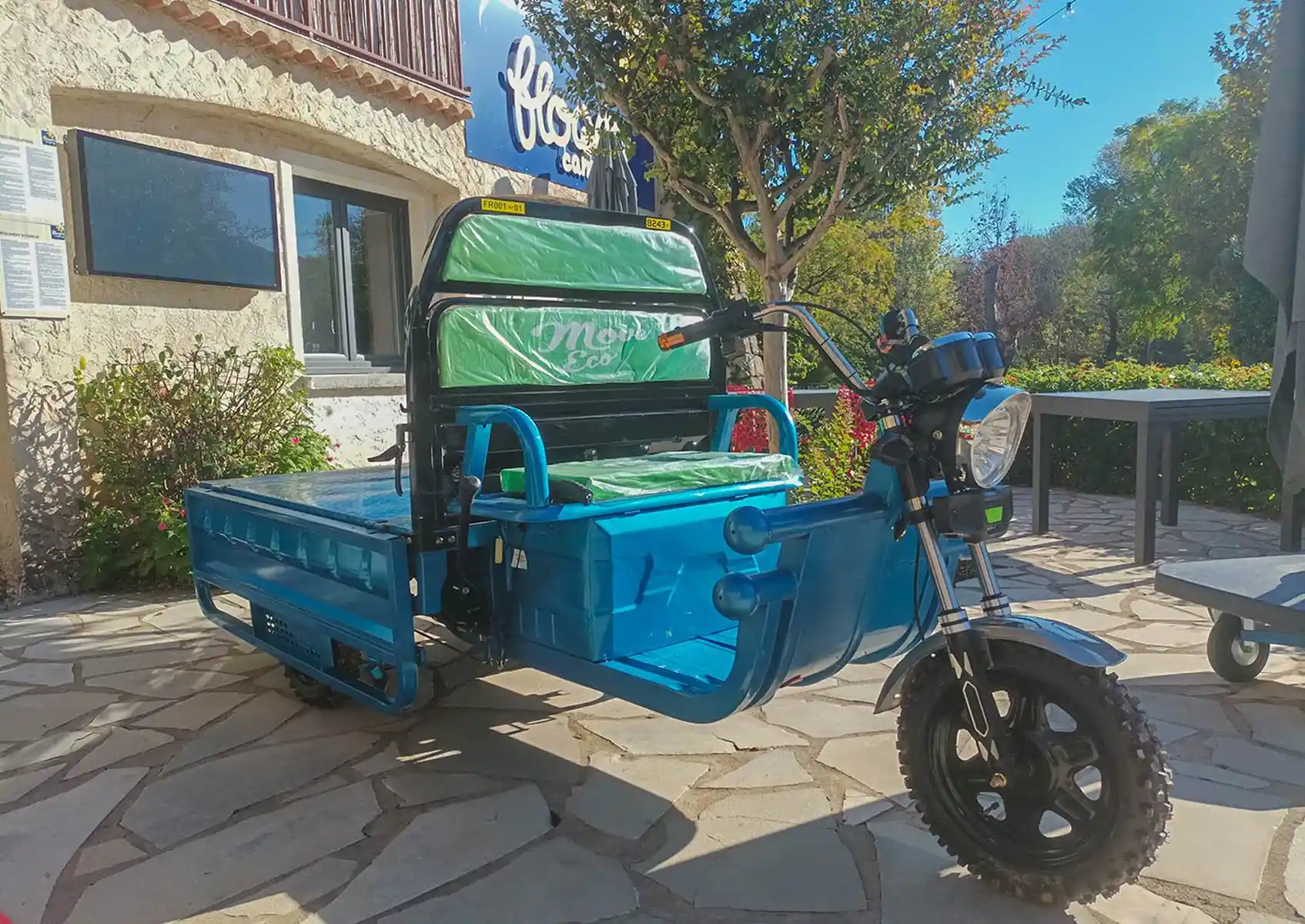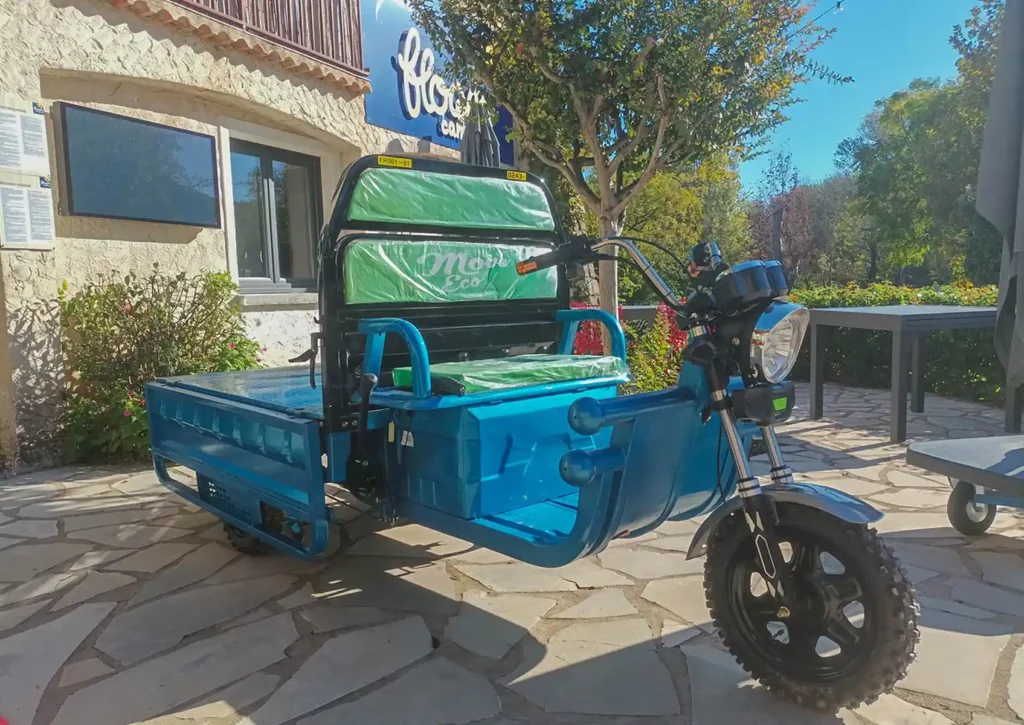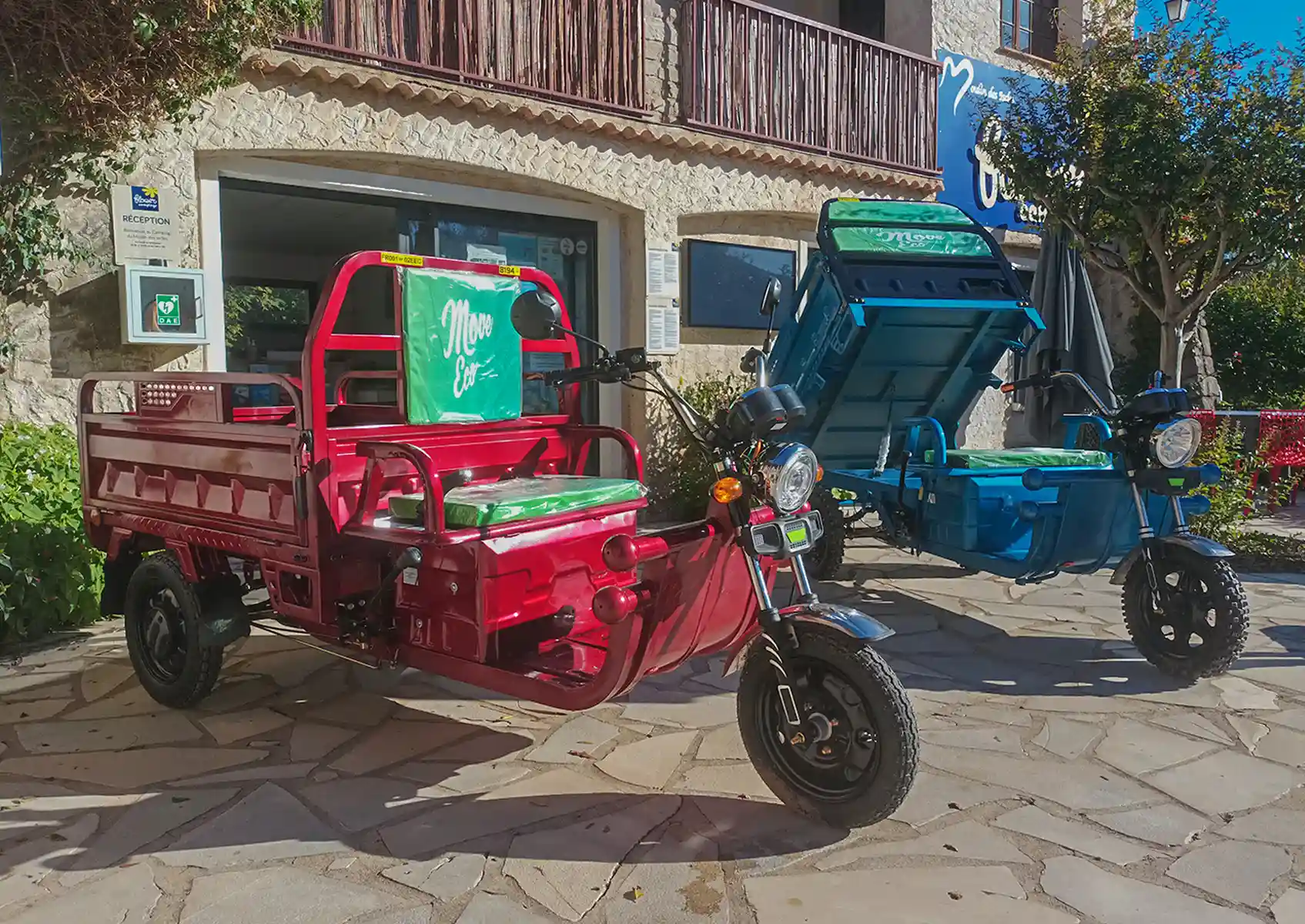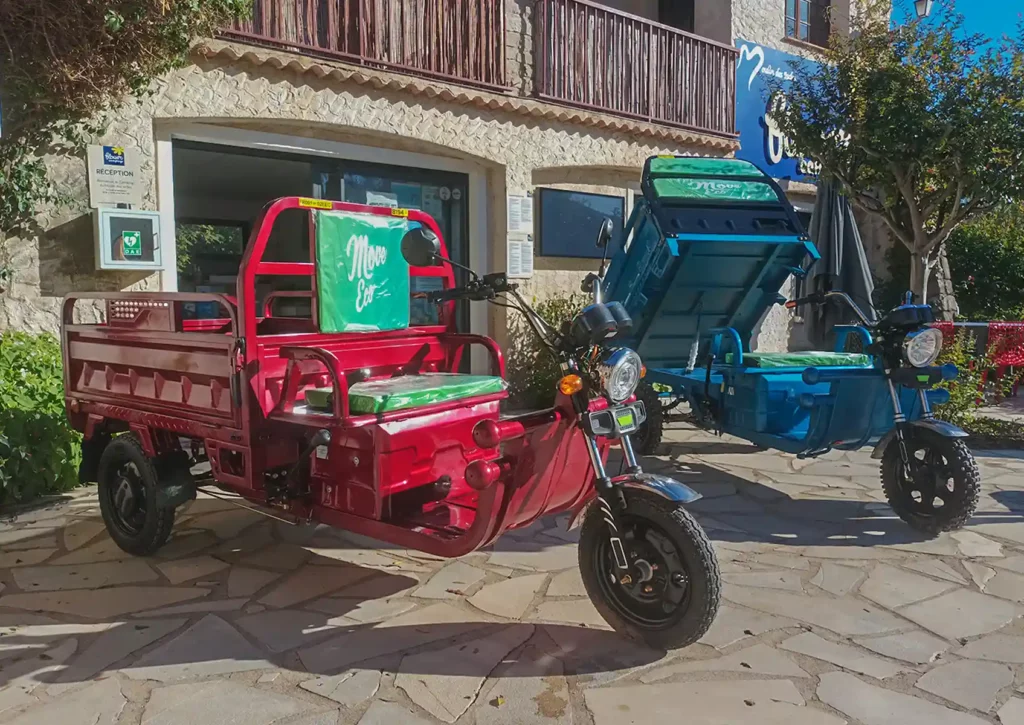 Télécharger la brochure
+
Do you have a question? Contact us on 04 94 45 70 74 or via camping.moulindesiscles@gmail.com