Campsite with a great water park
in Roquebrune
Take a dip in our heated pool
Our campsite with heated swimming pool in Roquebrune-sur-Argens welcomes you for all your relaxing moments. Dedicated to the world of swimming, our aquatic area consists of a heated outdoor pool, equipped with deckchairs and a large semi-shaded solarium.
If you like simplicity, our Moulins des Iscles Varois campsite with swimming pool is for you. We have a heated swimming pool, which is equipped with a seated and reclining whirlpool to guarantee you pure moments of relaxation.
Water games, pool parties and night-time swimming will be part of your daily routine. For your information, our campsite does not have water slides.
Info : Heated swimming pool open every day from 8 am to 8 pm from 22 April to 30 September. Swimming pool with paddling pool, water games (nightly pool party on Wednesdays until 11pm with music and pool bar) and sunbathing. Sitting and lying whirlpool area.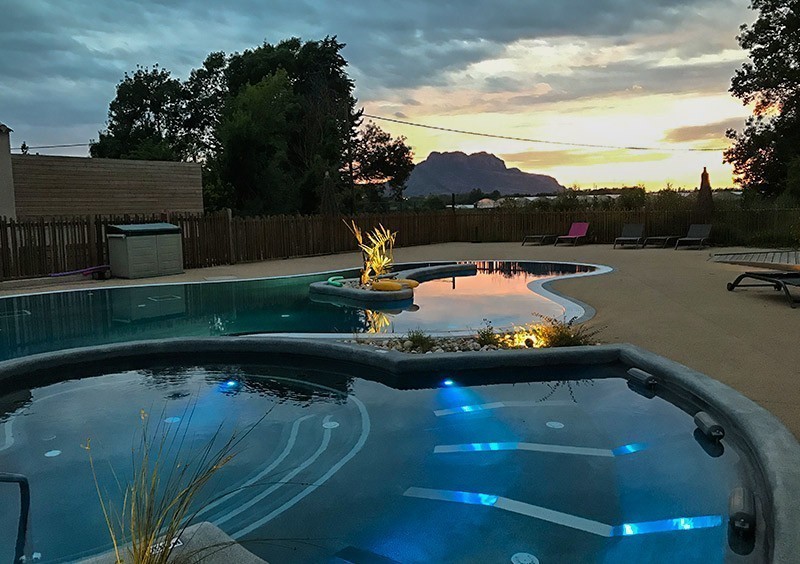 Resting on our sunbeds
At our campsite in Roquebrune, in addition to the whirlpool and the paddling pool area, there are sunbeds at the poolside under parasols. There are sun loungers to relax on by the heated swimming pool, while enjoying the sun. Lazy days, sunbathing and relaxation guaranteed.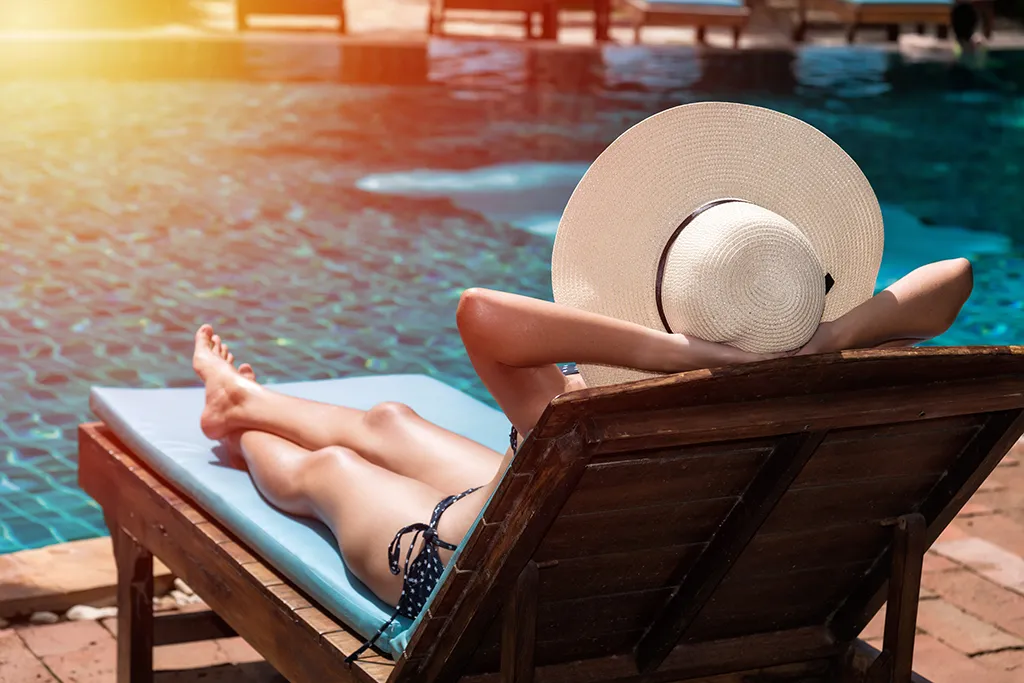 The campsite paddling pool for your children in Roquebrune
The paddling pool of the heated swimming pool welcomes your youngest children so that even the smallest can enjoy a water area. They can learn the pleasures, joys and games of water in a safe and secure environment.
Our family pool with paddling pool in Roquebrune-sur-Argens is ideal for your family time. Our paddling pool, like the swimming pool, is heated.
Bordered by deckchairs in the vicinity, it ensures optimal surveillance.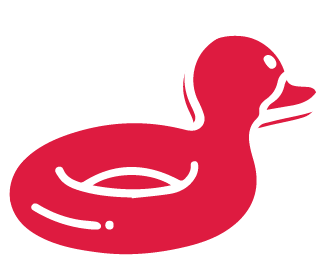 What do our customers think of the pool?
Parfait
Loin de la foule, mais près du village. Personnel très accueillant et disponible pour intervenir sur le matériel. Piscine splendide, propre et bien chauffée pour une fin septembre. Très agréable séjour en mobile home.
Jacques M.
Petit Paradis
Le petit paradis. Du personnel très motivé une direction à l'écoute et disponible. Un cuisinier dévoué, des assistantes souriantes, des arbres ombragés une piscine très agréable. L'est est chaude et les bains bouillonnants et massant sont juste ce qu'il faut.
Leon D.
Piscine parfaite
Très court séjour mais bel emplacement, sanitaires tout neufs et propre, belle piscine moderne!
Martin V.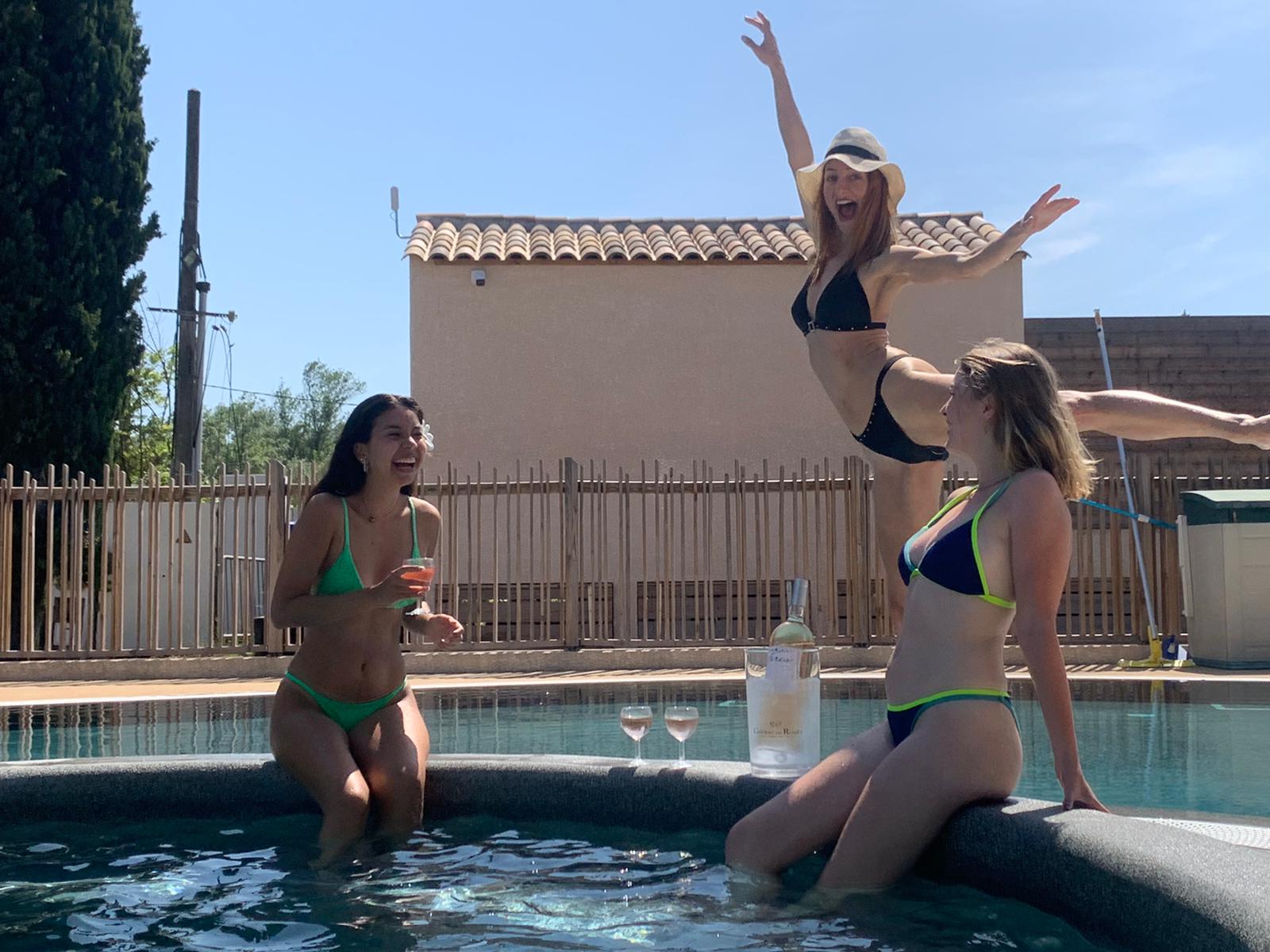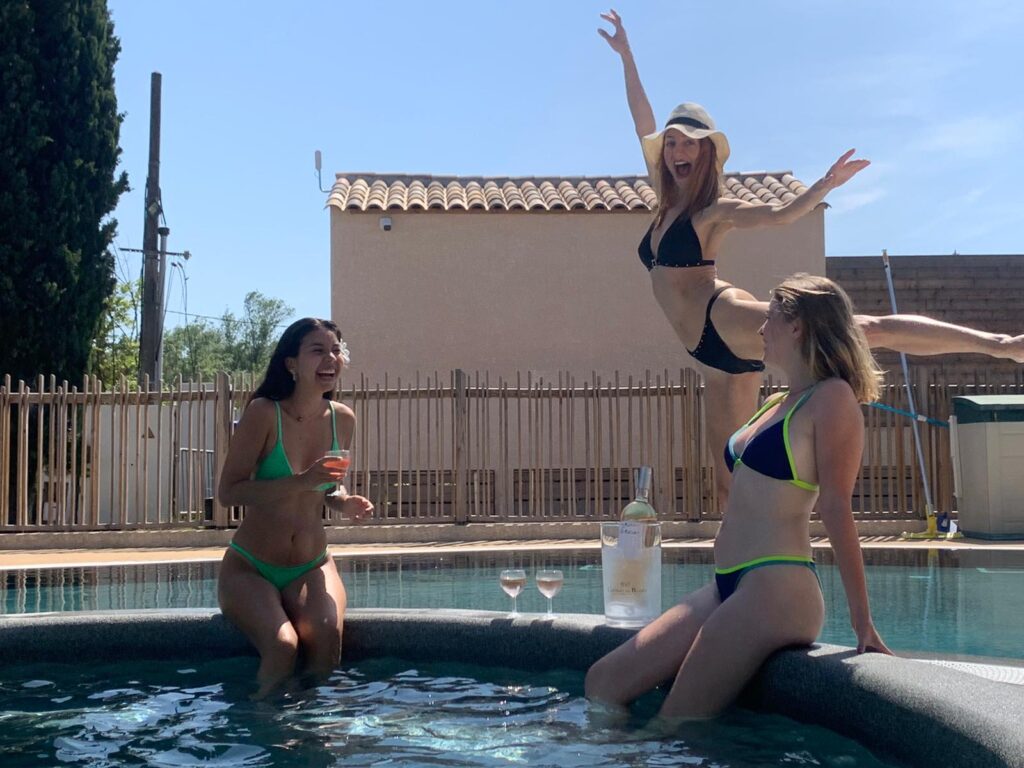 Discover the accommodation and services of our campsite